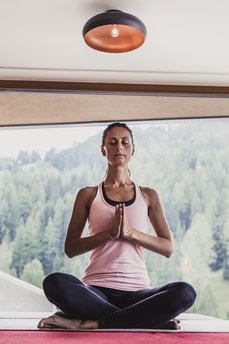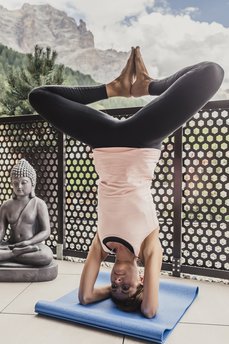 Wellbeing for body, mind and spirit
In front of our hotel you will find the first Yoga studio in Alta Badia, our guests can practice the Iyengar style once a week,
the teacher Alexandra will guide you with awareness and knowledge. Have a look: http://www.yogadolomites.com/en/
This summer you also have the possibility to do yoga in the Dolomites, afterwards enjoy a rich breakfast at the Las Vegas Lodge. In case of bad weather, the yoga session is held at the yoga studio, breakfast can be enjoyed at the Tofana hotel.